Vitamix S30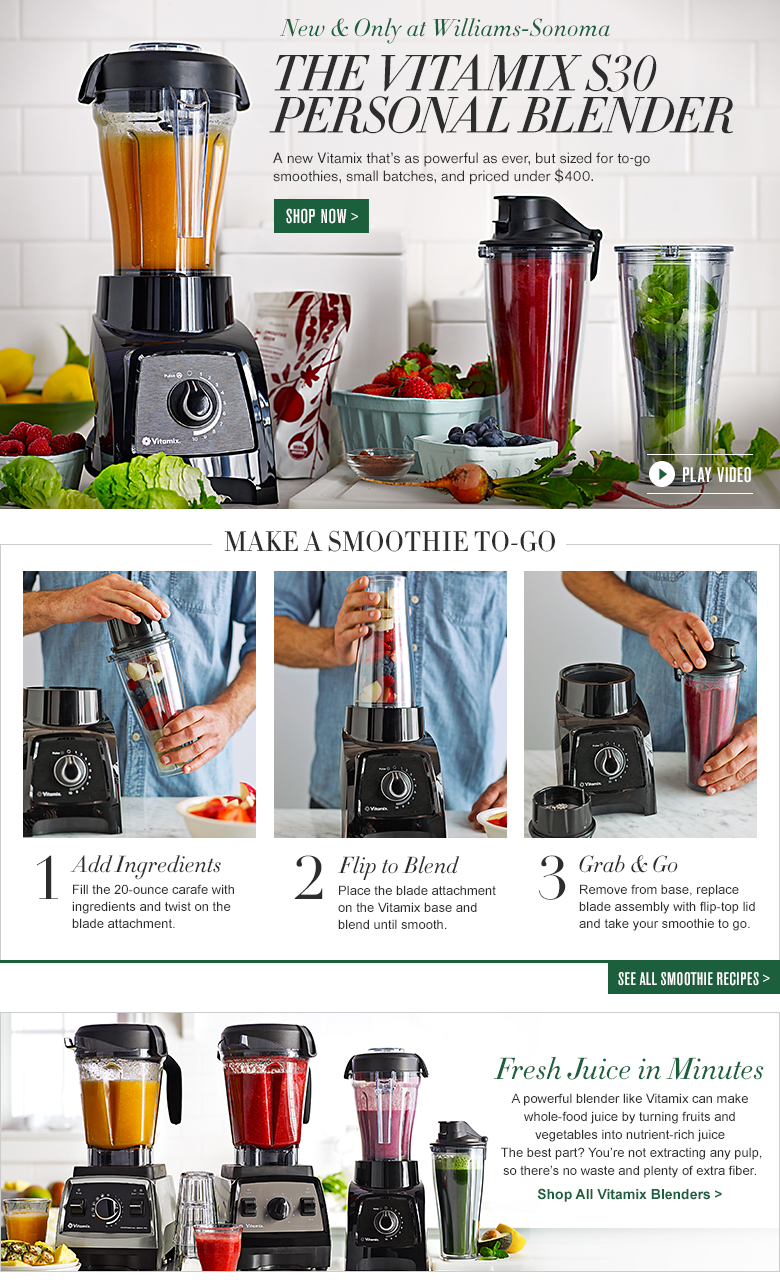 There are no items to display.
Vitamix S30
The VitamixS30 personal blender is designed to create sized-to-go smoothies for a fast-paced lifestyle. We carry the Vitamix S30 as well as many other blenders from the Vitamix range. The 20-ounce carafe is the perfect size for single serve. The carafe can be directly filled with the recipe's ingredients before the blade attachment is attached as a lid with a single twist. The carafe is then flipped over and placed into the blender for immediate processing. Once finished the carafe can be removed and the blade attachment replaced with a flip-top lid, allowing you to take your smoothie with you, wherever you may go. This system minimizes mess and maximizes convenience. Extra Vitamix S-Series To-Go Containers are available to enable many smoothies to be made or even refrigerated for later use.

The portable BPA-free 20-ounce container is perfect for single servings, whereas the BPA-free 40-ounce alternative is great for creating soups and sauces, or in the preparation of small family meals. The removable, interchangeable blade base and blades are easy to clean. The device is able to blend the toughest whole-food ingredients with ease and can also crush ice, making it a valuable addition to any bar or kitchen.