Connect with leading chefs and cookbook authors, get signed copies of the latest books and learn new ideas for cooking and entertaining.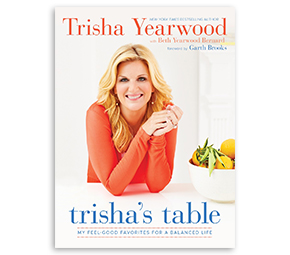 Meet Trisha Yearwood, country music superstar, Food Network standout and bestselling cookbook author


Country music superstar, Food Network standout, and bestselling cookbook author Trisha Yearwood shows how delicious foods and wholesome dishes are part of the same balanced lifestyle in her new book, Trisha's Table. Her recipes reflect an evolved approach to Southern comfort food and they showcase her passion for feeding her loved ones—and yours, too—food that tastes good and food that's good for you.


Williams-Sonoma Highland Village
Saturday, June 27, 2015, 1:00pm - 3:00pm
4060 Westheimer
Houston, TX 77027
(713) 212-0346

This is a ticketed event. Secure a ticket by visiting Eventbrite or contacting the hosting store and purchasing a ticket.
Proof of purchase required. Returns prohibited.